David Bradbury's Bad Art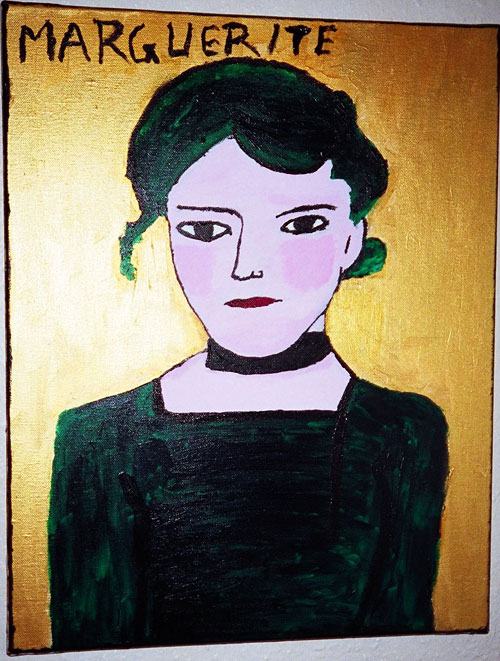 Portrait de Marguerite, original by Matisse, fake by Bradbury.
This painting should actually be in a gallery called Bad Fake Art as it's a copy I made of Matisse's Portrait de Marguerite. I painted it for Marguerite Mason for her birthday as she'd liked it when she saw it in the Tate Modern but couldn't get a postcard or a poster of it in the shop. I don't think I'd fool the art experts at Sotheby's for very long, but I enjoyed painting it.
Want a painting? e-mail me now! David Bradbury Having seen my artwork thus far how could you resist?

Go to The West Wing of my gallery or New Paintings or South Wing of my gallery or Home


Sign Guestbook View Guestbook

This is my new guestbook. To view my old, very full and interesting guestbook please follow this link