David Bradbury's Bad Art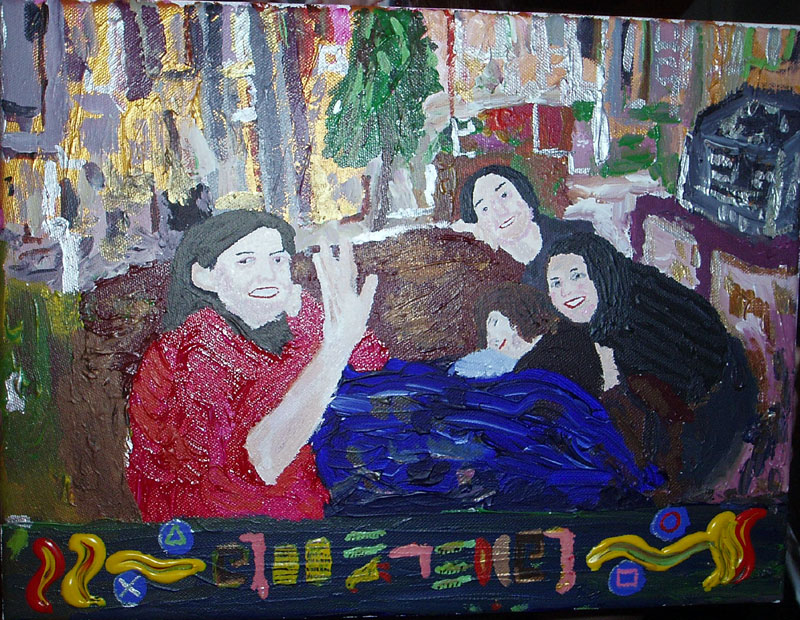 The Big Sleep
A birthday picture for Lisa Wallace (waving). The sleeping Sinead McCracken is flanked by Marguerite Mason and Vicky Bolderson.
I had good fun working on this one. I had to do some quick repairs when Lisa turned out to have some quite serious five o'clock shadow (only in my painting, I hasten to add; in real life she is clean-shaven).
The hieroglyphics at the bottom supposedly spell out "Happy Birthday" but I'm not sure I've got it right.
Go to The West Wing of my gallery or New Paintings or South Wing of my gallery or Home

This is my new guestbook. To view my old, very full and interesting guestbook please follow this link