David Bradbury's Bad Art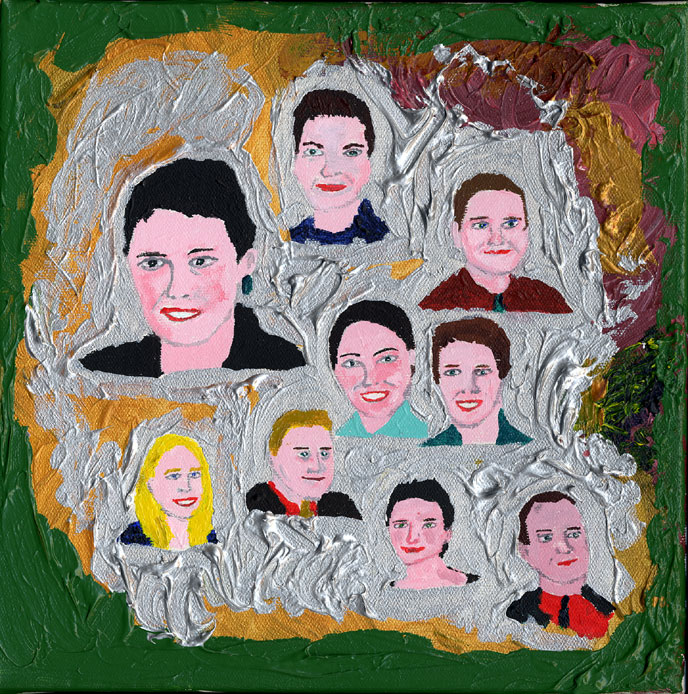 "Weblications" - All my colleagues:
Cathy Trow, Julia Targett, Carol Mulhall, Siobhan Herron, Kirstin Hodgkinson, Mark McAteer, Hannah Goodman and Steve Creedon.
I was wondering how this would be received at my workplace as some of the portraits went a little wrong, but nobody punched me, so that's something. You can hover over each picture with your mouse to find out who's who.
Want a painting? e-mail me now! David Bradbury Having seen my artwork thus far how could you resist?
Go to The West Wing of my gallery or New Paintings or South Wing of my gallery or Home


Sign Guestbook View Guestbook

This is my new guestbook. To view my old, very full and interesting guestbook please follow this link